Today, the use of smartphones has become very much, in order to keep the smartphone as safe as possible, more and more security features are installed by the company inside it, but many times we put a password on it to protect our phone and such It happens to a lot of people that they forget their password. If you have forgotten your phone password, you can remove it very easily.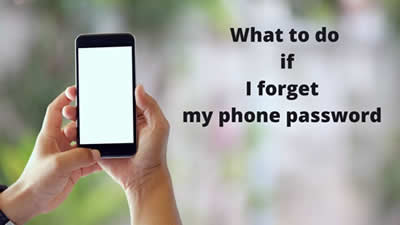 If you have forgotten the password of the phone, then only 3 can be done for this. One you go to the service center and delete the software and get the software again, which will make your phone look like new, and the other way is also something similar but for this you There is no need to go to the service center, you can also sit at home. And the third method does not work all the time because it requires internet.
Internet Se Unlock Phone
In this post you will be told about Android Mobile, how you can reset your phone password in Android, as we all know Android operating system is made by Google company, so if your phone gets locked and you If you forget it, you can also reset it from your Google account, for this you have to follow the steps given below. But for this, internet should be started in your mobile and your mobile account should be logged in your mobile or say your Gmail ID should be logged only then you can adopt the following method.
First go to Android Device Manager
Now log in with the email ID from which you are logged into your phone's Google Play store.
Now you will have 3 options.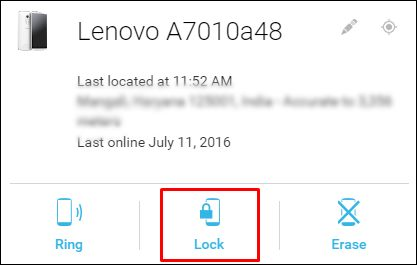 There you have to click on the lock option.
Now a new pop window will appear where there will be 4 blank boxes in front of you, in the first 2 you have to fill the new password and leave the remaining 2 blank and click on the lock.
Now you can unlock your mobile with new password
The above mentioned method is very safe for your phone so that you can delete your phone password without damaging your phone's data, but if the above method does not work for you, then you have to use the method given below Will happen .
Wipe Factory Or Factory Reset
This method is a bit tricky and in this you will lose all the data of your phone, using this method will delete your phone's data and your phone will start like a new mobile. So if you can delete all the data of your mobile, then follow the method given below and delete the password of your phone.
First of all, switch off your Android mobile.
Now we have to go into its recovery mode from where we will reset it.
Recovery mode also comes handy for upgrading our phones.
Now pressing the "Power Key Home Volume Down Key" button in your mobile simultaneously. (Not all phones have to press these buttons, in some phones, pressing the "Power Key Volume Down Key" and in some phones, pressing the Power Key Volume Up Key) is .
After this, some options will come, you will select those options from the volume up and down.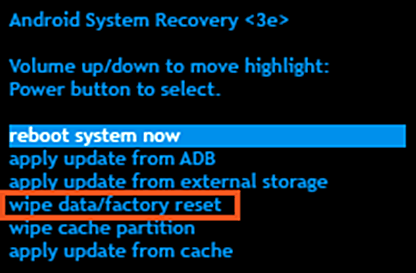 Now there you have to select the option of "Wipe Factory Ya Reset Factory" and press the Power key.
Your mobile will reboot after a while.
Your mobile will start like a completely new mobile, you will have to repeat all the settings.
In some mobiles, you can get the option of reset instead, so that your mobile will be reset and you will have to login all the application game contacts and account in your phone again.
Note: – With this, all the data of your mobile will be deleted, only memory card data will be saved. Before resetting, your mobile work should be charged 60%. All mobiles have reset factory option, see this What option will be reset in your mobile phone?
Remove Screen/PIN Password Without Losing Any Data
If you do not have a Google account and you have forgotten your phone password and you want to keep your data safe too, then you should use Android Data Recovery, from this you can remove the password of PIN / Pattern / Fingerprint in few minutes. You can use it easily.
Step 1: First download and install the program on a computer, then open it.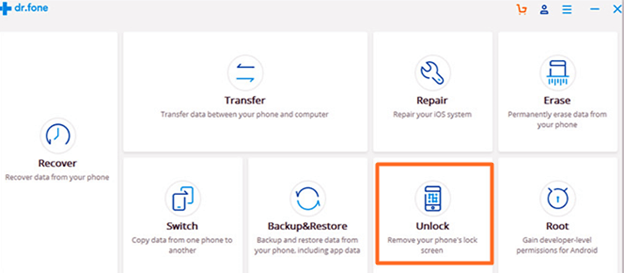 Step 2: After opening the software, you connect your phone to the computer with a USB cable.
Step 3: After connecting your Android phone, go into the download mode and then follow the instructions given on the display.
Step 4; – Click on the "Start" button, after which the phone will go into download mode, after that your data recovery will start.
And thus you can remove your phone password with the help of this software. In this software free you will get only trial version, you will have to pay some money to use it completely. Which you will be told on its website if you do not want to take this software for money.
How to change your password during login
From your logged in account, click the More icon in the navigation bar and choose Settings and Privacy.
From the Account tab, click Password.
Please enter your current password.
Choose your new password.
Save your changes by clicking Save.
How to send a password reset email to yourself by email
From the sign in page on twitter.com, mobile.twitter.com or Twitter app for iOS or Android, Forgot password? Click
Enter your email address, phone number or Twitter username. If you have multiple accounts linked to your phone number, then you cannot use your phone number during this step.
Choose the email address at which you want to receive the password reset email.
Check your email inbox. Twitter will immediately send a message to your account email address.
Click on the reset link provided in that email.
Choose a new password.
How to send a password reset message to yourself via SMS
If you have added your phone number to your account in your mobile settings, you can receive a password reset message via SMS / text message.
forgot password? From the page, enter your phone number, email address or Twitter username.
Enter your phone number and click Search.
Send a text message to my phone ending with [XX] will be displayed. Click Continue.
Twitter will send you a text message with a six-digit code, valid for up to 15 minutes.
Enter this code in the text field on the password reset page and click Submit.
After that you will be asked to choose a new password.
Additional information required to request a password reset
If you receive repeated password reset messages without your request, you may need to provide additional information to initiate the password reset:
Through twitter.com, go to your account settings.
Under the Security section, check the box next to Password Reset Security.
To send a password reset email or SMS / text message, you need to enter your account email address or phone number.
If both your email address and phone number are linked to your account, to send a password reset email or SMS / text message, you will be asked to enter both.