Today I will tell you how we can make WhatsApp chatting even smarter by changing the theme of our WhatsApp theme.
Whatsapp is the most popular chat service in the world today, with no early charge. Whatsapp is known to every person in the world. And almost does it too.
Just as the world is getting smart, so-and-so Whatsapp is also getting smart and as we set up our choice wallpaper in our Android mobile phone,
You are bored with what color of whatsapp, don't very now you can make your whatsapp color / color your way and you can add many fun themes, which you can feel impressing in front of your friend.
Step1-
First of all, we update whatsapp. And then your Open official WhatsApp
What do you mean Have it now open it)
Step2
After updating, let's open whatsapp. Now you have to open your Whatsapp, after going to the chat section, click on the three dot in the right side at the top.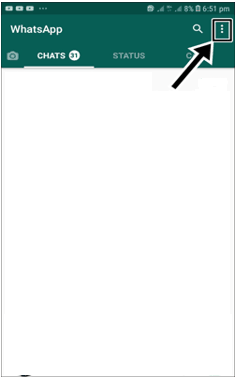 Step3
Now you will see many options You have to go to the bottom setting.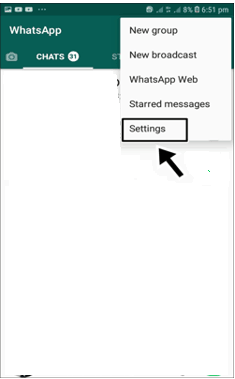 Step4
On clicking the setting, a new page will open in which you will see many types of settings. Here you have to click on chats option. Which has some options.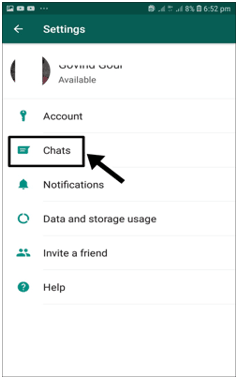 Step-5
After this, a new page has to be slightly down and here you will see the options of the wallpaper, you have to click on it.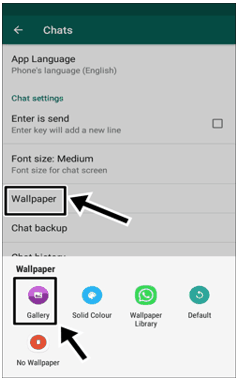 Step-6
From here you can choose any wallpaper, here you will find options like No Wallpaper, Solid Color, Wallpaper Library etc.
Step-7
If you want to choose the wallpaper in WhatsApp, then you can leave the gallery and choose other options.
Step-8
If you have downloaded from the internet or want to put your own photo, then you have to click on the gallery, this opens your phone gallery, after which you can select any photo and put it in the wallpaper.